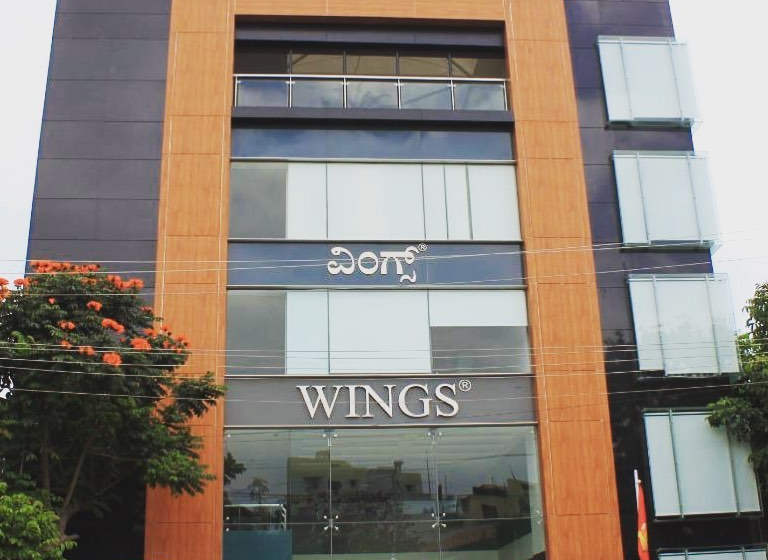 Wings Group of Companies embarked on a journey in 1994, and today is present in 28 states, 8 countries, 11 business verticals, 8500+ people, and still growing.
With it's HQ in Bangalore, Wings has earned the reputation of a 'Go to Company' to find a solution to every business challenge and meet every need of the client. Wings continues to explore new geographies in India and across the world.
Wings Arenas
We host conferences, corporate events, weddings, concerts, banquets, sports events, and camps and retreats in cities like Mumbai, Bangalore, and Chennai. Our premium services are designed to suit your needs.
Why Wings Arenas?
Our Reach, Experience, Dedication, and Trust are our four pillars of strength.

Wings has a
tremendous
reach covering
28 states, 8 countries,
11 business verticals,
and 8500+ people.

With years of
experience and
learning, we have
grown in the
hospitality and
events space.



Wings Arenas dedicated
event team consults,
curates, delivers, and
serves its clients.




Wings has established
itself as a trusted and
reputable organization
with years of
dedication and hard
work.
Wings Group of Companies (HQ)
Monday to Saturday
10:00 am to 6:00 pm
Mumbai – +91 9820323075
Bangalore – +91 9071291112
Chennai – +91 9500033715